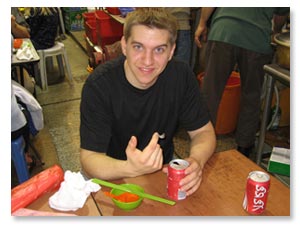 One of my defining characteristics and a large part of who I am comes from my Chinese background. You'll see listed on the Skills page the skill of speaking fluent Mandarin Chinese. This was first developed while serving a full time mission for The Church of Jesus Christ of Latter-Day Saints in Northern Taiwan. I lived, ate, and breathed Chinese for two years from 2001 to 2003.
My immersion in the Chinese language and culture continued when I returned to live in Taipei, Taiwan in 2005 after starting a business with a former companion from the mission field who shared the same Chinese background. Toward the end of the year, I returned to the USA to live , but my experience in working and developing relationships overseas continued with frequent business trips to many locations in Eastern Asia, including Taiwan, Hong Kong, Japan and many cities throughout China.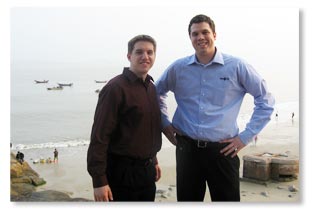 Today I continue to develop new relationships and cultivate old ones overseas by means of my International Trade Company and simply keeping in contact with friends I've made in my past.